[:fr]Le LGCgE, Laboratoire de Génie Civil et géo-Environnement, est un laboratoire de recherche pluridisciplinaires regroupant des équipes de chercheurs de plusieurs établissements de la région Hauts de France. L'activité de recherche et de valorisation est assurée par plus de 200 personnes, dont 92 enseignants-chercheurs et chercheurs, 36 personnels techniques et administratifs et 80 doctorants.
The LGCgE is located in 4 institutions :
The Artois University , with the UFR of Applied Sciences and the Bethune's IUT,
l'Institut Mines-Télécom Lille Douai (IMT Lille-Douai), avec le Département Génie civil et Environnemental à Douai,
l'Université de Lille, avec Polytech'Lille et la Faculté des Sciences et Technologies (Départements de Biologie et des Sciences de la Terre à Villeneuve d'Ascq et la Faculté de Pharmacie à Lille,
Yncréa Hauts de France (groupe ISA-HEI-ISEN), de l'Université Catholique de Lille à Lille.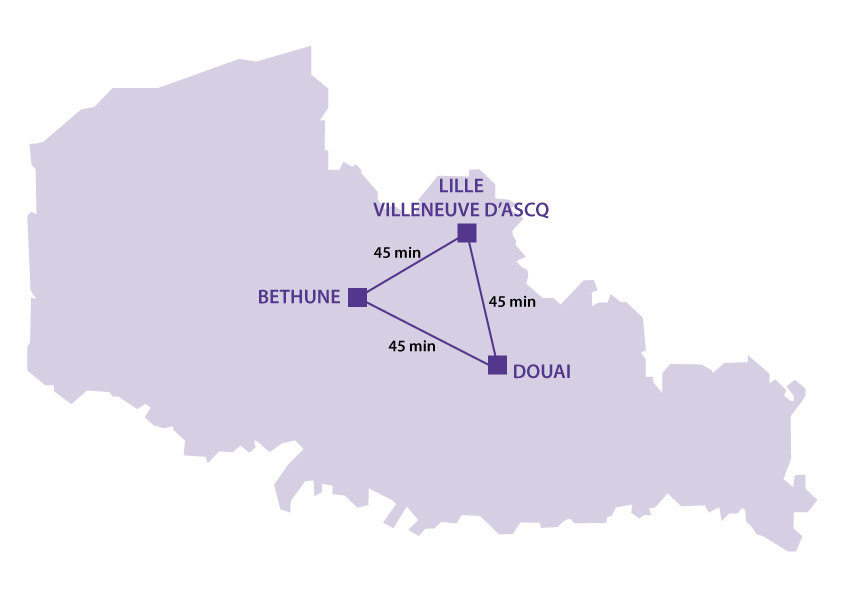 [:]