Word from the Director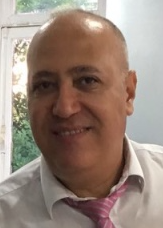 The Civil Engineering and geo-Environment Laboratory (LGCgE) was created in January 2010 with the aim of bringing together regional research potential in the field of geo-materials, civil engineering, building and geo-environment. The main goal is to meet the challenges of exploring new civil engineering materials, deep understanding of soils and environment problems, sustainable construction, the protection of natural resources and the management of industrial sites.
Le LGCgE est sous la tutelle de l'Université d'Artois, de l'Université de Lille, de l'IMT-Nord Europe et de Junia. Organisé en 5 équipes de recherche, le laboratoire compte plus de 200 membres. Afin de renforcer les coopérations inter-équipes, le laboratoire a mis en place deux opérations transversales sur les volets « Ville » et « Matériaux ». Ces opérations ont pour but de consolider les liens existants et d'explorer de nouvelles pistes de coopération.
The main activities of LGCgE range from geo-materials (important constituents of infrastructures) to buildings. The whole leads to the city of tomorrow and takes into account the related environmental aspects. These latest emerging topics respond to the problems linked to soil, water and air pollution. Experimental and theoretical means are also available. These two major components are complemented by research on housing and the smart city to form a united whole in a laboratory of civil engineering and geo-environment.
Prof. Ali ZAOUI
Director of Civil Engineering and geo-Environment Laboratory-LGCgE