Professeur Ali ZAOUI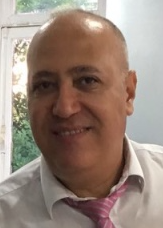 The Laboratory of Civil Engineering and geo-Environment (LGCgE) was created in January 2010 with the aim of bringing together regional research potential in the field of geo-materials, civil engineering, building and geo-environment. The main goal is to meet the challenges of exploring new civil engineering materials, deep understanding of soils and environment problems, sustainable construction, the protection of natural resources and the management of industrial sites.

The LGCgE is headed by the Artois University, the University of Lille, IMT-Nord Europe and Junia. Organized into 5 research teams, the laboratory has more than 200 members. In order to reinforce the inter-team cooperation, the laboratory has created two transversal operations respectively on "Materials" and "City". These operations aim to consolidate existing cooperation and explore new cooperation.

The main activities of LGCgE range from geo-materials (important constituents of infrastructures) to buildings. The whole leads to the city of tomorrow and takes into account the related environmental aspects. These latest emerging topics respond to the problems linked to soil, water and air pollution. Experimental and theoretical means are also available. These two major components are complemented by research on housing and the smart city to form a united whole in a laboratory of civil engineering and geo-environment.